Online courses
Enjoy a variety of fresh topics

Expert instructors
Learn from Global Leaders
Top categories
Popular Online Categories
About CREM Nigeria
CREM

Centre for Research in Enterprise and Action in Management
CREM is  a service provider in the areas of Research & Development, Learning & Development, Consulting, Entrepreneurship Solutions, and Outsourcing Services.
We strongly believe that for these services to achieve the desired outcomes, they must be integrated with our unique approaches.
We deliver these services across Nigeria and Africa. 
20% Off our Professional Development Pack
Get our personal professional development pack containing materials in Customer Relationship Marketing, Personal Branding, Professional Skills Summit Presentation.
CREM provides innovative research services to businesses in these areas: Business Plan, Market Survey, Staff & Customer Operations assessment, Social & Economic Impact Assessment, Project baseline and Feasibility studies amongst others.
Our passion for development and performance improvement is driven by the need to assist organizations create successful learning programs that meet their desired objectives. Our learning interventions cover both Technical and Soft Skills across industries.
The Centre offers consultancy services to organizations( public and private) in these areas : Sales and Sales Management, Marketing and Marketing Management, HR Consulting.
Hear From Others
CREM Testimonials
" I benefitted a lot from the programme. I run an organization that requires such management skills that I acquired in this training. This was why I came along with my partners. The training will help me to be more organized even with the things I earlier took for granted in making my business work. CREM is a place to be. The facilitators were good and the learning environment cozy and serene. I sincerely recommend BMP to all entrepreneurs.  "

" Right from the onset to the finishing point, every aspect of the programme is interesting, educative and something no business man would wish away. One area I benefitted was budgeting. Many businesses fail as a result of poor budgeting. Even when people budget, they usually don't respect their budget. this is because they lack financial discipline. I recommend BMP to all business people and also for start ups. Even Chief Executives of SMEs ought to be part of the programme "

" The programme was worth my while. The facilitators were on point. I'm looking forward to doing more trainings with CREM. I learnt a lot in the areas of digital marketing, new innovations and these will assist in taking my business to the next level. "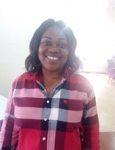 " Through the experience I had in this training, I will be able to establish my own business and conveniently manage it both financially and otherwise. I benefitted extensively from the BMP and would recommend it to others to share the knowledge."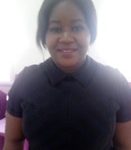 Mrs. Ikwuemesi Helen Anulika
" On a scale of 100, I will score BMP 100. I had been looking forward to such training in the past but they were usually very expensive. I'm happy that CREM gave me the opportunity at such a subsidized rate. I benefitted so much from the programme which will assist me improve on my business. I recommend it to everybody"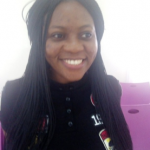 STAY UPDATED
UPDATE

Blog & Press Release
STAY UPDATED
PRESS

Press Release