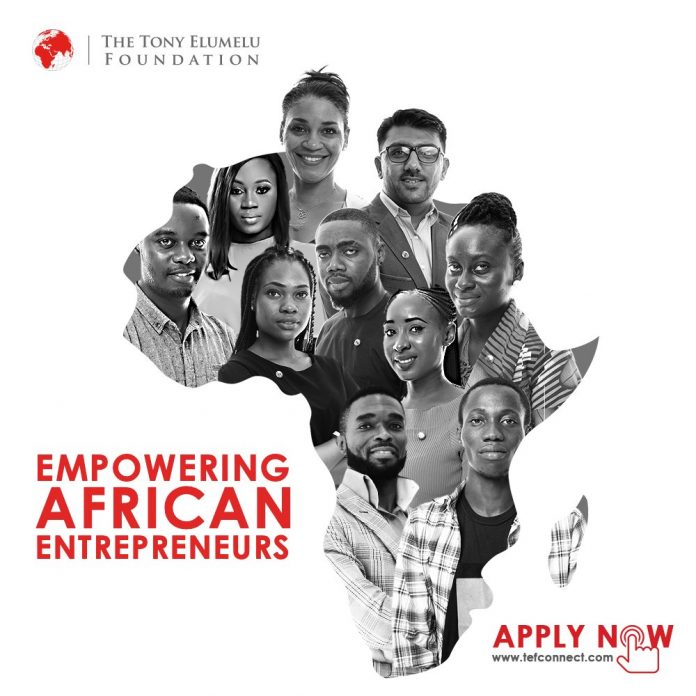 Centre for Research in Enterprise and Action in Management (CREM) has designed a programme to assist young entrepreneurs have access to the Tony Elumelu Foundation; an African-funded and founded philanthropy, committed to empowering African entrepreneurs towards her 2019 cohort of Entrepreneurship Programme. This is a 10-year, $100 million programme commitment to identify, train, mentor and fund 10,000 African entrepreneurs. The programme's objective is to generate at least one million new jobs and create at least $10 billion in new business revenue across Africa.
Now in its fifth year, the TEF Entrepreneurship Programme has empowered 4,470 entrepreneurs, using a bespoke and robust selection, training and implementation process to create visible and sustainable impact across all 54 African countries. Outstanding African entrepreneurs running existing start-ups with high growth potential and aspiring business owners with transformative ideas can benefit from the programme.
In order to meet the required criteria for business funding from TEF and other funding agencies, Centre for Research in Enterprise and Action in Management (CREM) has designed Business Management Programmes. This training course will focus on how budding or existing entrepreneurs can start their businesses appropriately, sustain the business and grow it creating economic and social value.
This program will highlight the challenges of running a business in the Nigerian environment. How to identify opportunities and overcome the obstacles. Relevant requirements for positioning a business to take advantage of opportunities, how to fund a business, successfully manage interactions with relevant stakeholders and lots more.
The course content includes the following:
Psychology of doing business in Nigeria
Financial literacy for businesses
Business Registration process, tax handling and statutory requirements
Funding options for business
Emotional Intelligence and leadership
Finding your passion and creating business niche
Business growth strategies
Digital marketing/ Social Media
 Question and answer session
CREM is a service provider in the areas of research, enterprise, workforce management and training delivery across Nigeria and West Africa. We equip organization's human resources with skills, competences and change creating capacities. Our focus is on People, Process, Technology and Service on how enabled change in each of these areas can lead to enhanced service delivery and customer satisfaction.
We assist organizations keep in touch with state of the arts development and competences in their business areas with a view to enabling such businesses as a whole to remain attuned with global trends in the areas of staff capacity and competences, organizational improvement, business management, technology skill acquisition and general organizational health. CREM's inputs assists businesses to remain competitive. For more information visit www.cremnigeria.org.