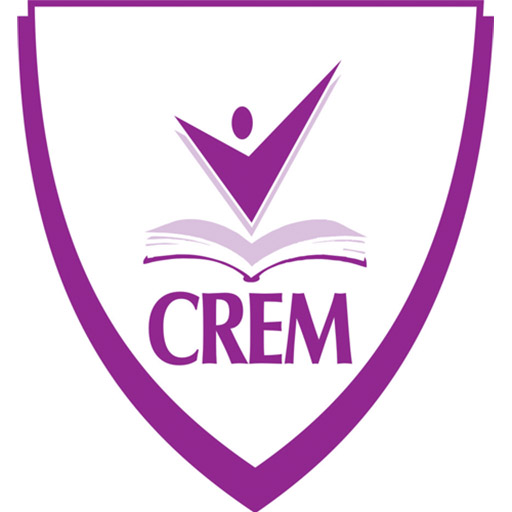 A COMMUNIQUE ISSUED AT THE END OF A BUSINESS FORUM ORGANIZED BY THE CENTRE FOR RESEARCH IN ENTERPRISE AND ACTION IN MANAGEMENT (CREM) ON FRIDAY NOVEMBER 29, 2019 AT THE CENTRE'S HEADQUATERS IN EJIGBO, LAGOS.
THEME: EMERGING TRENDS IN MICROFINANCE AND ENTERPRISE: A FOCUS ON GREEN MICROFINANCE, DIGITIZATION AND SOCIAL ENTERPRISE.
The Centre for Research in Enterprise and Action in Management (CREM) in collaboration with Grooming Centre organized a one-day business forum cum scholarship award for successful candidates in a research competition in the areas of enterprise and financial inclusion. The programme took place at No 1 Tina Chris Street, Ejigbo Lagos on Friday November 29th, 2019. The participants at the business forum were made up of practitioners and stakeholders in digital and green microfinance, social enterprise and Micro-Finance regulatory agencies. Others were entrepreneurs, MSMEs, academics, students and media practitioners. The following people presented papers and discussed the issues at the event.
Mr OnyeMba Uzoukwu, CEO Emel Solar
Dr Michael Oladun, MD/CEO of Crystal Expertise Ltd
Mr Adegbami Adegoke, MD/CEO of Mainstreet Microfinance Bank
Mrs Chinyere Uzoma, Executive Director, Victory Empowerment Centre
Mrs Nkem Adenuga, CEO of Eagle Eye Empowerment
Prof Joseph Nnanna, Chief Economist at Development Bank of Nigeria
Mr Olugbenga Ogungbemisola, MD/CEO of A4 & T Power Solutions Ltd
Mr Chikezie Egbulefu, Head of Special Projects, Grooming Centre
Some notable guests from the government and private sectors include:
Chief Gbenga Ogundeji, Zonal Director, SMEDAN, Lagos
Mr Etopidiok Joshua James, Chief Bank Examiner, NDIC
Mr Rogers Augustine Nwoke, President, National Association Of Microfinance Banks(Namb)
Mr Alex Ajibo, Chairman, Grooming Centre Technical Committee For Scholarship Grant
Mr Solomon Aderoju, Chairman, Nigerian Association Of Small & Medium Enterprise
Hon Monsurudeen Oloyede Bello Obe Represented By Mr Paul Fregene, Executive Secretary, Ejigbo LCDA, Executive Chairman, Ejigbo LCDA
Princess Adesola Ogunleye, National President Of COWAN/Association ANBMFI
The key objectives of the business forum were:
To create a solution-based platform where various issues affecting the microfinance and enterprise can be addressed.
To discuss emerging trends in the areas of Green Microfinance, Digitization and Social Enterprise with a view to proffering sustainable solution.
To collate expert opinion on the issues for the benefit of the microfinance and enterprise practitioners.
The highlight of the occasion was the presentation of Grooming Centre Scholarship grants to 25 successful students at the event. The best of the awardees are:
POSTGRADUATE CATEGORY
Aminat Olayinka, University Of Lagos (1st position)
Madu Chibuzor, University Of Nigeria Nsukka (2nd position)
Ademola Solomon, University Of Lagos (3rd position)
UNDERGRADUATE CATEGORY
Okediji Simeon, Ladoke Akintota University (1st position)
Nwaoza Faith, Lagos State Polytechnic (2nd position)
Ajayi Toyin R., Federal Polytechnic Offa (3rd position)
The Chairman of CREM and CEO of Grooming Centre, Dr Godwin Nwabunka stated that Grooming Centre is committed to poverty alleviation through conscious efforts to support the economic inclusion and growth of the economically able but financially excluded, with special attention to those at the bottom of the pyramid. The two agencies recognize the need to drive financial inclusion and social business in the enterprise sector and to do this in a sustainable manner recognizing the importance of deploying new technologies, social enterprise and environmental adequacy.
The Grooming Centre Scholarship Grant scheme is to promote scholarship in financial inclusion and contribute to the emergence of a knowledge base in enterprise development through research.
The key speakers at the Business forum delivered the topics in the three main categories; Digital Microfinance, Green Microfinance and Social Enterprise. There were discussion and the following observations were made:
SOCIAL ENTERPRISE
Social enterprise or social business is defined as a business that has specific social objectives that serve its primary purpose. It seeks to maximize profits while maximizing benefits to society and the environment.
Criticisms of social enterprise
Social entrepreneurs have universally created microenterprises that have not been able to scale up. Microfinance and other programs aiming to develop microenterprises for the poor have limited economic potential. As a result of this, simple trading, retail, service and production operations which constitute the majority of micro-entrepreneurial ventures have not resulted in significant growth or poverty alleviation.
Social entrepreneurship diverts financial resources and talented individuals from other development initiatives.
The emphasis on financial sustainability creates pressures and requires compromises that undermine social entrepreneurship.
There are high statistics of interest rates in the sector. Such high-interest rates impose huge burdens on a poor vulnerable population, and any default is likely to push borrowers deeper into poverty.
Social Entrepreneurs have a narrower vision than is required for economic development. They focus on a specific problem or market niche. This is not the type of vision that can drive an effective economic development
Social entrepreneurship in general and microfinance, in particular, can be used as an instrument to control the poor for political purposes. Microfinance can be used by opportunistic regime to mobilize donor money, and then use these resources to control the poor for narrow political ends while claiming that the process helps the empowerment of vulnerable groups such as women and the poor.
Benefits of Social Enterprise:
Despite the criticisms above, social entrepreneurship can play an important role in African development in general and Nigeria in particular.
Social entrepreneurship encourages community building between diverse groups of people, which in turn can facilitate development.
Social entrepreneurship cultivates the creative problem solving of community groups when it places community needs and ideas first and prioritize the development of community skills.
Social entrepreneurship is inherently experimental in nature, which could serve to identify potential opportunities to scale up, if properly supported by the state.
Given the dismal track record of development projects in Africa, MFIs, if prevented from charging usurious rates of interest, could cultivate promising new businesses.
Government could take the most successful social entrepreneurship endeavours and scale them up to facilitate economic development and poverty alleviation.
Finally, making social entrepreneurship into a force for progressive change in Africa will require a rejection of neoliberal approaches to development, and a refocusing of development efforts under a democratic, developmental state.
GREEN MICROFINANCE
It has been scientifically proven that:
99% of nitrogen and oxygen with an important trace of greenhouse gases are in water vapour, carbon dioxide, methane and nitrous oxide
While some energy from the sun warms the earth; some create greenhouse effects while some escape back to space.
There is a sharp increase in the heat-trapping gases such as carbon dioxide, methane and nitrous oxide since the industrial revolution.
Global warming has been on the increase due largely to the actions of humans
Since records started in 1880, 2019 is likely to be the 2nd or 3rd warmest year on record.
The impacts of the climatic change can be observed in the following instances:
Twelve billion tons of ice melted as a result of a heat wave in Greenland in August 2019
Ocean temperatures have risen across most of the globe in the last century
Flood killed more than 500 people in Mozambique this year, 2019
Over 900 people died of the heat wave in India and Pakistan this year 2019
Lagos has shown to be one of the cities in the world at the extreme risk of climate change.
In order to avoid the impending environmental disaster, the following were suggested
Engage the population to use renewable energy
Strengthen the partnership between renewable energy companies and microfinance institutions.
Government to free the market and also lower the import duties on renewable energy products. Currently, import duty on diesel is 5% while solar product is 20%.
DIGITIZATION
Digitization is the process of converting formation from a physical format into a digital format. It is converting analogue information to the forms the computers can store, process, analyze and transmit.
Digitization of the Microfinance as a business enterprise is the current trend in the industry today.
The microfinance industry was originally meant to service the populace who are under banked or those who do not have access to the regular bank loans.
To further increase the financial inclusion of the under banked, some trends emerge that are becoming game-changers in the industry.
Many organizations leverage on the process of digitization to improve business competitiveness and service delivery with focus on speed, convenience, cost-effectiveness, relevance and transparency.
Digitization also improves KYC
The statistics of people acquiring mobile phones is increasing on a daily basis and this, in turn, is aiding the expansion of financial inclusion. One of the common trends today even among the rural environment is the use of USSD codes which can be used on most mobile phones to transact business, majorly fund transfer, loan application, bills payment of airtime and recharge. These services are also readily available to microfinance bank customers.
Another major trend in the area of digitizing microfinance industry is the offering of mobile banking apps and Internet banking platforms to customers to banking easier and convenient for the public. In this aspect, the mobile devices also play a major role in providing the right platforms for these services.
To further encourage the savings culture among customers, there is also an emerging platform such as the savings online platform where customers can save conveniently without walking to any banking hall. Platforms like this provide funds for the financial institution involved and also help the customer to build savings.
While there are platforms to save, there are also online platforms that accept and process loan applications without the applicant's physical presence in the financial institution.
Digitizing increases the credibility of the microfinance customers. This has helped a lot of microfinance banks to recover lost and forgotten loans. It also aids in management decision to either grant loans or not.
Digitization of the microfinance industry is the current trend which is of utmost necessity to further deepen and expand financial inclusion the world at large.
CONCLUSION
In conclusion, the participants thanked CREM and Grooming Centre for the opportunity to benefit from the business forum. They recommended that the outcome of the seminar should be published in many platforms so that other stakeholders can benefit from the discussions.
The Dean of CREM and the Chief Host of the programme, Dr Noel Ihebuzor expressed his appreciation to the key speakers and discussants for a wonderful job. He also congratulated the research grant awardees promising to publish their works in CREM's journal and other global platforms. He reiterated that CREM will continue to intervene in poverty alleviation and filling knowledge gap in Nigeria.