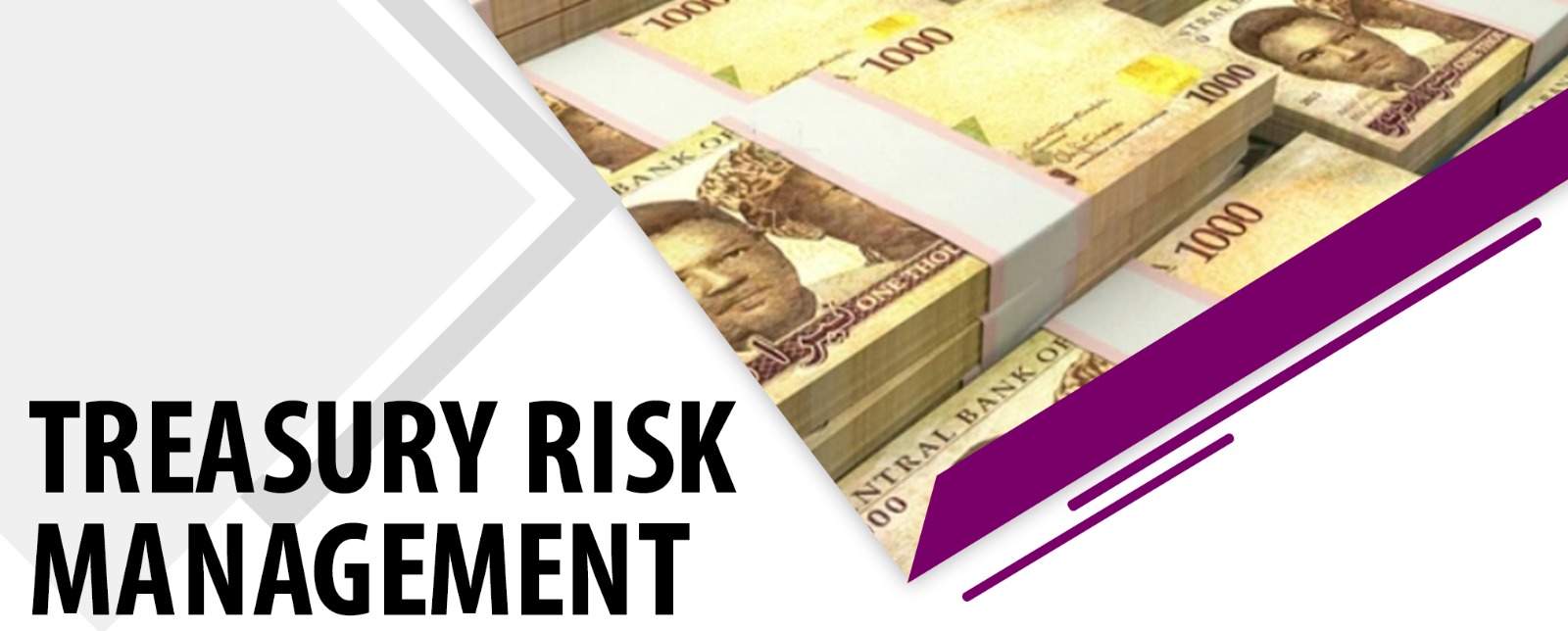 Effective Treasury Risk Management will enable your organization to make informed and better strategic decisions.
PREMISE
The Treasury Risk Management function is essential to the success and sustainability of all leading corporate organizations. Never has this been truer, given the ever-increasing pace of change in regulation, compliance, technology and financial risks.
Treasury Management ensures sufficient liquidity to meet its obligations, whilst managing payments, receipts and financial risks such as Credit Risk, Exchange Rate and Interest Rate Risk effectively.
In addition, effective Treasury Risk Management will enable organizations to make informed and better strategic decisions, providing the analysis, finance and risk assessment.
KEY LEARNING OBJECTIVES
At the end of this training on Treasury Risk Management, participants would have acquired the following skills:
Learn how to identify treasury exposures.
Be able to calculate and quantify interest rate and currency risk.
Understand how successful financial institutions manage treasury risks.
Gain an enhanced understanding of treasury risk management policies.
Appreciate the current regulatory regime and the implications for financial institutions.
See the links between equity, commodity, interest rate and currency derivative hedging techniques.
Appreciate the differences between hedging in the forward, futures swaps and options markets
TARGET PARTICIPANTS
Staff of Finance Department
Treasury Officers
Risk & Compliance officers
Internal Auditors
COURSE CONTENT
Treasury Management Overview
Liquidity risk management
Funds transfer pricing
Treasury risk management
Managing currency and interest risk
Mastering the practicalities of spot foreign exchange
Forward foreign exchange
Payroll Processing and Tax Management
This course will take place in our ultra modern, state-of-the-art training facility, anchored by top Academia, Financial and Business Management experts. So, limited slots are available.
COURSE DURATION: July 5th – 6th 2023 (2 Days)
Course Fee: Just ₦85,000 only per participant.
For further enquires and registration, please call: 09013234481, 08062549540
You can also visit us at CREM: 1 Adebayo Oyelana Street, beside Ejigbo Mini Stadium, Ejigbo Isolo, Lagos
UPCOMING TRAININGS
DATA MANAGEMENT AND ANALYSIS USING EXCEL
DEFENSIVE DRIVING SKILLS TRAINING
INVENTORY AND STORE MANAGEMENT