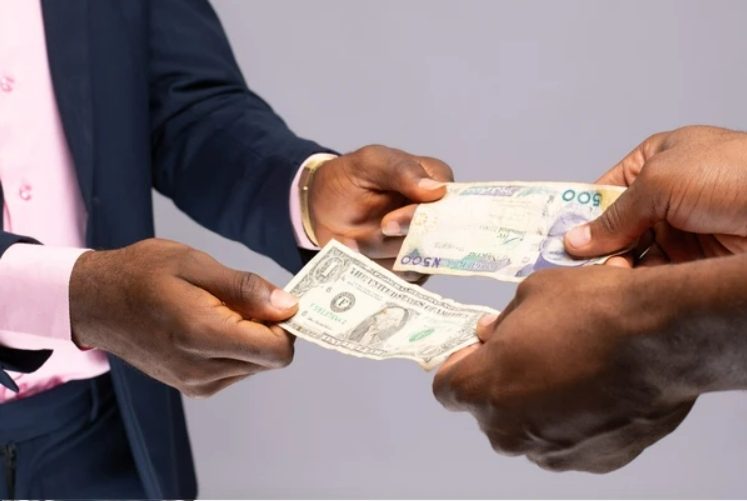 Africa's biggest economy has in the past years been operating a dual exchange rate where the nation's chief monetary policy authority, the Central Bank of Nigeria provides the naira at a substantial lower price between N440.95 to N465 per dollar for essentials while market forces determine rate for non-essentials. With this gulf comes a lot of round tripping with regards to the buying and selling of the premium dollar card.
As unsustainable as it comes, the nation's monetary authority is in a dilemma either to continue the cosmetic surgery of "buffer the Naira against the US Dollar" or allow the market dictates the value of the naira by devaluation.
THE EFFECT OF NAIRA DEVALUATION ON NIGERIANS
The devaluation of a country's currency, such as the Naira, can have significant implications for the common man. Here are some potential effects of Naira devaluation on the common man:
Cost of Living
Devaluation typically leads to an increase in the prices of imported goods and services. Since Nigeria heavily relies on imports for many essential items, such as food, fuel, and machinery, a weaker Naira can result in higher prices for these goods. This can directly impact the common man's cost of living, making it more challenging to afford basic necessities.
Inflation
Devaluation often triggers inflationary pressures. When the value of the currency declines, it takes more units of that currency to purchase the same amount of goods. This increased cost of imports can lead to a general rise in prices throughout the economy, reducing the purchasing power of the common man. Inflation erodes the value of money and can make it harder for individuals to meet their financial obligations and maintain their standard of living.
Imported Goods and Services
Devaluation makes imported goods and services more expensive. This can affect various aspects of daily life, including the prices of consumer goods, electronics, clothing, and healthcare products that rely on foreign inputs or are directly imported. The common man may find it increasingly difficult to afford these items, leading to a decline in their quality of life.
Travel Abroad
Devaluation can make traveling abroad more expensive for the common man. The cost of flights, accommodation, and other expenses denominated in foreign currencies increases as the Naira weakens. This can limit opportunities for individuals to explore other countries, experience different cultures, and take advantage of educational or business opportunities abroad.
Remittances
Nigeria has a significant number of citizens working and sending remittances from abroad. When the Naira devalues, the amount of foreign currency received through remittances decreases in value when exchanged into Naira. This reduces the purchasing power of the remittances and can adversely affect the common man who relies on these funds to support their families or invest in local businesses.
Investment and Savings
Naira devaluation can also impact investments and savings. Individuals who hold their savings in Naira may experience a decrease in the real value of their savings, especially if inflation rises. Moreover, devaluation can make it less attractive for foreign investors to invest in Nigeria, which can limit economic growth, job creation, and opportunities for the common man.
RECOMMENDATION AND CONCLUSION
It is important to note that the implications of Naira devaluation can vary depending on individual circumstances and the overall economic conditions. The government and monetary authorities play a crucial role in managing the effects of devaluation and implementing policies to mitigate its negative impact on the common man, such as implementing social safety nets, promoting local industries, and encouraging export diversification.