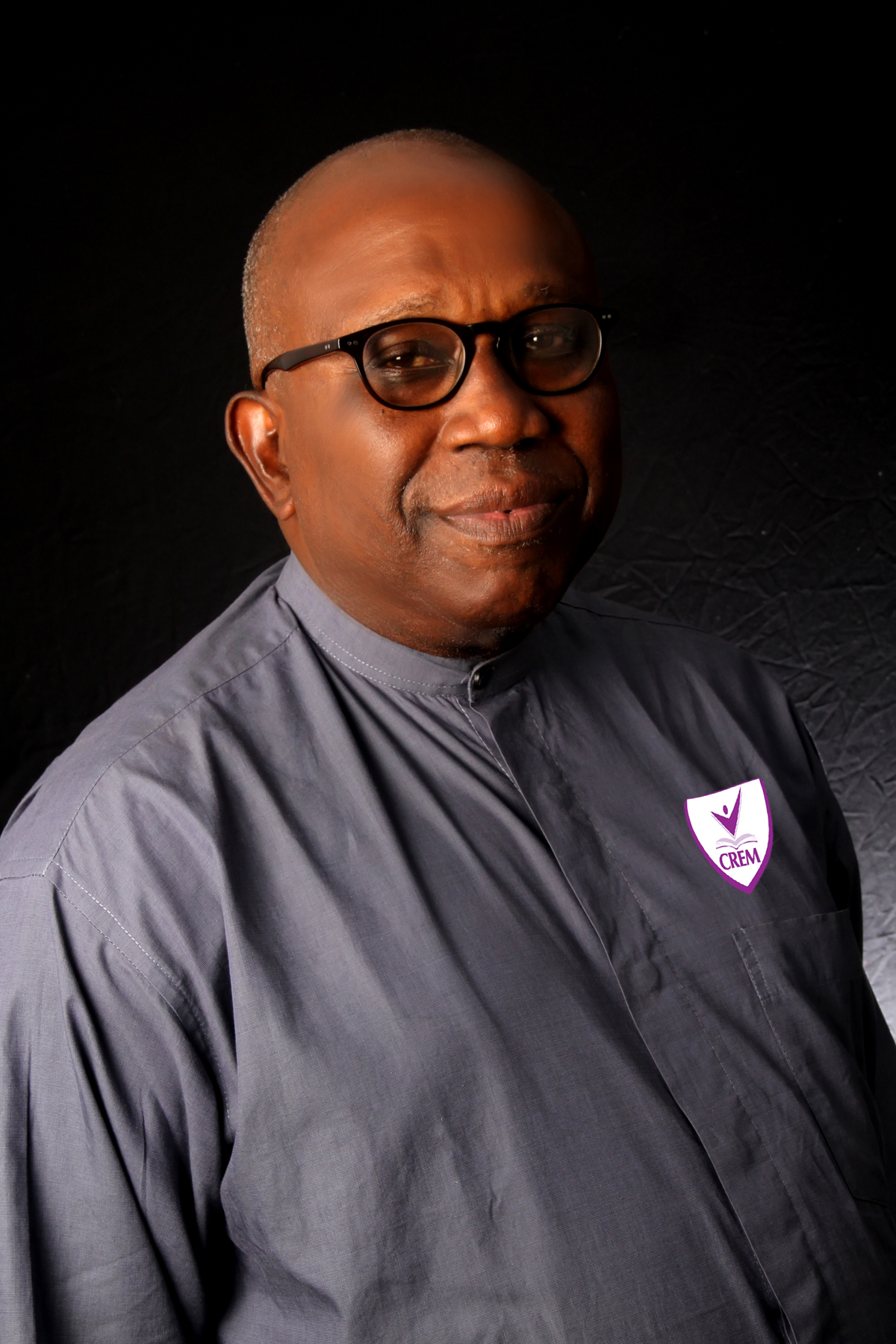 The Microfinance association
A lecture presented by Noel Ihebuzor, Dean, Centre for Research in Enterprise and action in Management  (CREM),
Ejigbo – Lagos.
Date: 29th Oct. 2019
INTRODUCTION
The topic is quite broad. It is also provocative and perhaps deliberately so – Professionalism as a panacea for the issues facing the microfinance subsector. For issues substitute problem, for the absent location, kindly insert "in the country".
Topic suggests that MF is facing a myriad of problems
But lack of Professionalism is singled out as perhaps the most critical of these problems.
Presentation will proceed in this way
First, we define MF and its humble origins and vision
Second, we discuss the advantages and benefits of MF
Third, we examine the meaning of professionalism in general and then
The specifics of professionalism as this relates to MF –
we attempt to distinguish between a banking/general finance model driven views of professionalism and a social enterprise driven vision of the same professionalism
Fourthly, we examine the problems of MF in the world generally and in Nigeria in particular
And fifthly, we end the presentation by focusing on the role that true professionalism can play in addressing the problems of MF in Nigeria.
I then end with some practical suggestions on the way forward.
Microfinance – definition and scope
A system of processes and activities which seeks to extend financial services to the poor and the financially excluded.
Its vision is social with an emphasis on social entrepreneurship
It seeks empowerment for the excluded.
It not only advances finances but it also builds capacity in financial literacy and skills in business development.
Since its humble origins in India, MF has grown in size and complexity
It now embraces things like rural development, artisanal development agricultural, improvement, including most areas in the agriculture value chain, improved seedlings support, support to financial literacy, green energy, climate change management – mitigation and adaptation etc
Micro refers to its size and not to its effects or impacts– recall marginal significance theory
Micro Finance Linked to the SDGs and theories of inclusion,
Reaches more people than traditional banking and our own dear isusu, and is increasingly adopting and adapting some methods from traditional banking, including the digital  – but here, caution needs to exercised – a he-goat and a bull are not the same even though both are + male + quadruped and + Herbivore
IN SUMMARY
Benefits of Microfinance
Boosts financial inclusion
Teaches financial literacy
Improves livelihoods
Boost access to persons at the bottom of the financial pyramid
Creates jobs
Creates confidence in the loanee
Has other multiplier effects including heath, nutrition and education
Key principles of MF
Services and not just loans
Build systems
Build up the loanee – the loanee is more than the sum total of the money you give him/her
Center all on the loanee
The most developed countries are those with the greatest incidence of financial inclusion
Professionalism 
Elements of Professionalism
Professionalism develops through a system and process of professionalization.
capacity
competence
commitment
confidence
clarity in communication
compliance
code of conduct – knowledge of, and willingness to abide by these
control – over self, over others
analytical
self-efficacy
integrity
continuous professional development
Existence of a professional association – norm setting and practice regulating
Peer learning and support
client centric
service focused
limited instrumentalism
Morality
Ethos/ethics
(BOTH MORALITY AND THICS LINKED TO NOTIONS OF INTEGRITY AND VALUE DRIVEN SERVICES)
mentoring
monitoring
standards
Transparency
Knowledge of what, of why, of how, and when
Responsibility
Context sensitive, adaptive and responsive
Agency/self efficacy
Accountability (to self and to others, and to the evolving demands of the profession)
Challenges and tensions involving professionalism in the practice of MF
The tensions in social enterprise
The tensions in Social Performance management
Efficiency versus social vision – does this not some folks behind?
Cost of money, interest rates, profits and sustainability
CPP and costs associated
Social Performance management and its costs – do benefits outweigh costs?
How do you do good and have a good bottom line?
Is MF bottom line different?
Problems of Microfinance
Fly by night NGOs
Lack of confidentiality
Limited CPP
Limited KYC
Limited focus on social performance
Excess profit focus
High interest rates, THESE TWO LEADING TO ACCUSATIONS OF
Predatory practices by MFI operators
Poor client management worsened by power asymmetry
Non-compliance with regulations
Incomplete contracts
Poorly trained COs and BMs
Bad and poorly defined work process
Limited internal controls
Poor separation of powers
Poor risk analysis
Limited due diligence
Links for Follow up reading by the brave 
Benefits of Micro-Finance
https://vittana.org/12-benefits-of-microfinance-in-developing-countries
https://plancanada.ca/microfinance-benefits
Key Principles in MicroFinance
https://www.cgap.org/sites/default/files/CGAP-Consensus-Guidelines-Key-Principles-of-Microfinance-Jan-2004.pdf
Professionalism in Micro-Finance   
https://www.linkedin.com/pulse/10-characteristics-professionalism-greg/n
https://www.aapc.com/blog/40477-10-characteristics-of-professionalism-in-the-workplace/