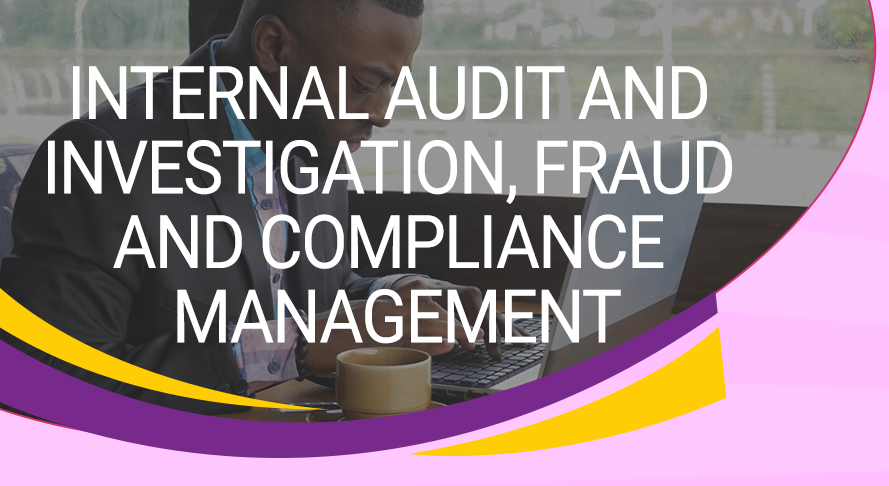 PREMISE
Internal Auditing is an independent, objective assurance and consulting activity designed to add value and improve all organizations' operations.
It helps an organization accomplish its objectives by bringing a systematic, disciplined approach to evaluate and improve the effectiveness of risk management, control and governance processes.
This training also provides participants with an understanding of fraud and corruption to enable them support their organization with initiatives such as fraud risk management strategies.
KEY LEARNING OBJECTIVES
Specifically, at the end of the programme, the participants will be able to:
Review audit and internal control systems.
Manage post Audit Procedures.
Determine the role of management in the prevention and detection of fraud that can be perpetrated.
Understand the basic legal concepts pertaining to fraud and law of evidence.
Develop a programme to discharge the onerous responsibilities that are required to prevent fraud and corruption
TARGET PARTICIPANTS:
Risk Management Staff
Finance and Accounts Staff
Internal Audit Staff/Internal Control
COURSE CONTENT
Internal Audit and Operations – The objectives, scope and responsibilities
Auditors' Responsibilities and Legal Liabilities
Legal Liability, Determination of Negligence and Fraud
Corporate Governance – Objective, Relevance, Importance
Audit and Investigation: The different types of audit investigations
Procurement and contract fraud schemes that can be perpetrated by supplies of goods and services
Preventative measures
Regulatory and statutory compliance
Internal control techniques
Training Date: April 27th – 28th, 2023 Course Duration: 2 days
FOR ENQUIRES OR BOOKINGS, PLEASE CALL: 09013234481, 08062549540
OR VISIT US AT: 1 Adebayo Oyelana St, by NEPA Bus Stop, Beside Ejigbo Mini Stadium, Ejigbo Isolo, Lagos.
YOU CAN ALSO CONTACT US VIA EMAIL: Email: info@cremnigeria.org