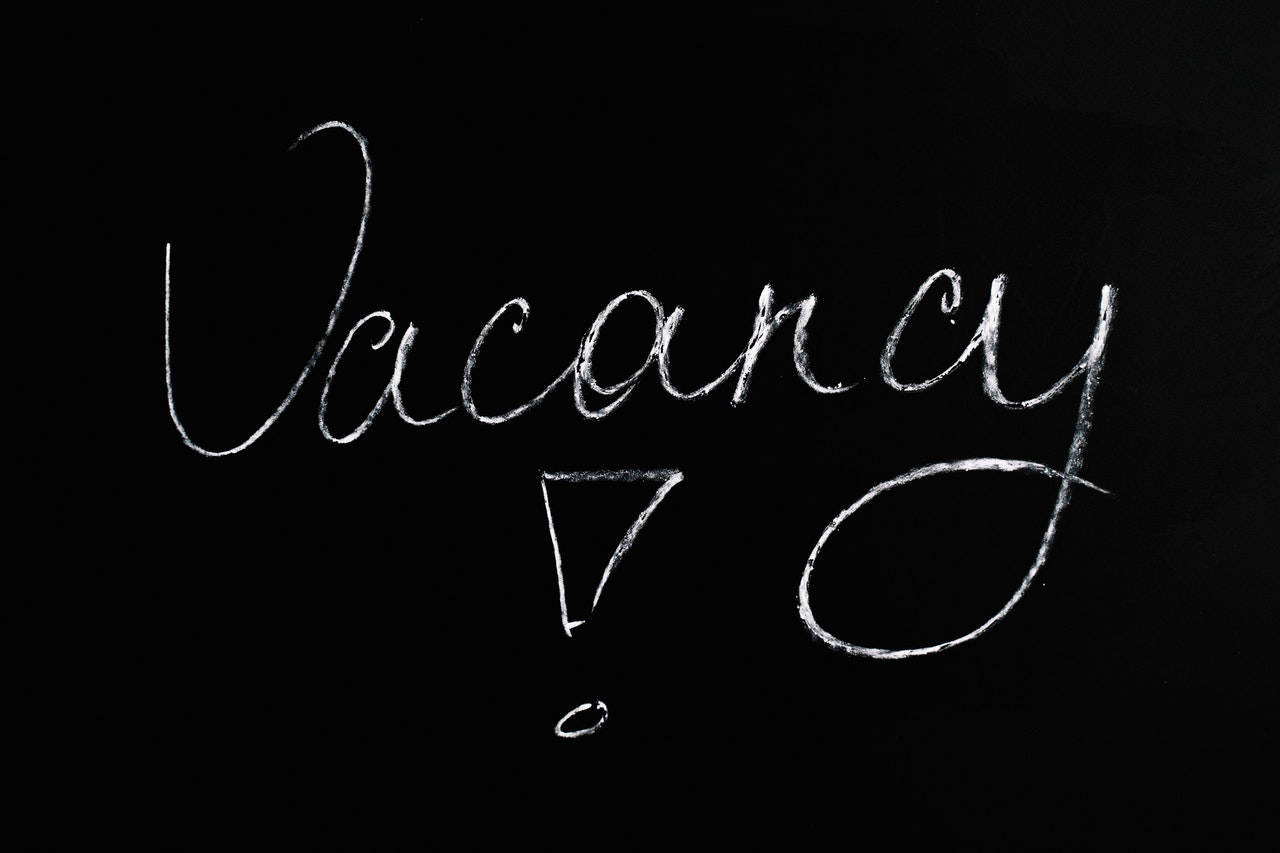 We are recruiting for our clients in the microfinance sector. If you meet the criteria below submit your CV to info@cremnigeria.org.Please indicate your position of interest with the relevant number. Submission closes on the 24th of February 2021.
Job position :General Manager(REF:GM/LA)
Job Type: Full time
Qualification: BSC Finance/MSC Finance
Experience: 8 years minimum.
Location: Lagos
Job Field: Finance/Management
Job description
Reporting to the Managing Director, the successful candidate will support the MD and will have overall responsibility for the formulation and execution of the company's strategy for the Microfinance Institution in line with the business objectives agreed by the Board.

Responsibilities:
Strategic Management
* Implements and communicates the company's vision, mission, and overall strategy and direction.
* Responsible for all aspects of start-up and day-to-day operations of the company, including staffing, budgeting, branch development, outreach and business development.
* Develops an annual work plan to measure success against short and long term goals, with targeted Key Performance Indicators to be approved by the board of directors.
* Oversees a high-performing credit portfolio in line with the company's growth-phase business plan and long-term sustainability.
* Maintains awareness of both the external and internal competitive landscape, opportunities for expansion, customers, markets, new industry developments and standards.
* Oversees risk management and full compliance with all legal requirements affecting the company's business and operations.
Staff /Team Development
* Recruits and mentors a strong team of self-starters that reflect the culture and values of the institution Provide strategic input and direction for the development of performance targets, including on-going monitoring to ensure achievement of set targets

* Motivates staff and maintains a positive, transparent, mission-oriented and results-driven environment.
* Cultivates a positive environment of learning and professional development for all staff members.
* Recognizes problems, seeks appropriate input, and develops solutions to resolve personnel problems in a positive manner.
Innovation
* Identifies important areas for market innovations and develops solutions that address meaningful issues for customers.
* Creates a work environment that encourages feedback, creative thinking and innovation.
Board Relationship and Representation
* Implements board policy and directives efficiently; reports company activities and financial position to the board in a timely manner.
* Oversees the relationships that the company maintains with regulators, investors, banks, lawyers, auditors, Government and any other external party.
* Develops networks and builds alliances externally that further the commitments and strategic vision.
Qualifications and Requirements
Bachelors degree, preferably in Economics, Business Administration, Accountancy, etc. or related field.
A post-graduate degree or its equivalent in any Finance discipline is required.
Relevant professional qualifications/affiliations.
A minimum of 8 – 10 years diverse experience (i.e. banking, insurance, microfinance, etc.) as well as experience in multi-functional roles within the industry.
Minimum of 5 years senior management experience within the financial services industry.
Prior board-level experience/ experience reporting to a board/ board committee.
Strong communication skills.
Competency/ Skill Requirements
Knowledge and understanding of the Nigerian financial services market.
Prior experience leading functions such as:
Microfinance institutions Operations
Marketing at the bottom of the pyramid
Finance/Risk Management
Human Resources management
Information Technology utilization.
Good product development and portfolio management capabilities.
Excellent customer relationship development/management skills.
Knowledge and understanding of microfinance products.
Ability to think strategically and holistically and to appreciate the systemic impact of various policies, issues and solutions.
Must have a high sense of responsibility, accountability, integrity and ethical standards.
Must have strong business acumen, maturity and tact.
Job position : Branch Manager (REF:BM/LA for Lagos or BM/OG for Ogun.)
Job Type: Full time
Qualification: A degree in Economics, Business Administration, Accountancy,
Experience: 3 years minimum
Location: Lagos ,Ogun.
Job Field: Customer service / Accounting/Management
The branch manager will be responsible for supervising and managing a bank branch. They will oversee financial reporting, hire and train staff, and grow branch revenue. Duties include managing and supervising employees, assisting customers, and providing excellent customer service.
Branch Manager Duties and Responsibilities
Prepares financial statements and analysis for branch
Manages and supervises department employees; responsible for day-to-day supervision and leadership
Maintains and oversees all banking procedures and processes
Recruiting, vetting, interviewing, and hiring new employees
Overseeing approvals of loans, lines of credit, and other fiscal plans
Assisting with customer service and satisfaction
Marketing branch within the community to attract business
Records and researches all financial information for analysis
Oversees budget reports, preparation of budgets, and analysis of budgets
Advises on procedures and financial management as well as developing policies
Oversees financial reports for taxes, regulatory agencies, and other financial groups relating to branch finance
Forecasts and plans according to fiscal needs
Growing bank's number of accounts
Branch Manager Competency/requirements
Able to multitask, prioritize, and manage time efficiently
Encouraging to team and staff; able to mentor and lead
Eager to expand branch with new accounts, clients, and businesses
Experienced at compiling and following strict budgets
Creative problem solver who thrives when presented with a challenge
Able to analyze financial records and transfer data
Assists team members when needed to accomplish branch goals
Strong aptitude for numbers, spreadsheets, and financial reports
Able to analyze problems and strategize for better solutions
In-depth understanding of branch bank operations in the microfinance industry
Focused on branch growth and customer service
Accurate and precise attention to detail
Qualifications
Bachelor's degree in finance, or a related field; Master's degree in a finance-related field will be an advantage.
3 years previous experience in the microfinance industry
Microfinance certification.
Excellent computer skills; experience in financial software, Microsoft Office Suite
Exceptional knowledge of microfinance banking, finance, accounting, budgeting, cost accounting, and cost control principles
Ability to manage employees, while multitasking large projects
Excellent written and verbal communication skills
Knowledge of microfinance banking and finance best practices, laws, and regulations.
Job position : Risk and Compliance manager (REF:RC/LA)
Job Type: Full time
Qualification: BSC Finance/MSC Finance
Experience: 5 years minimum
Location: Lagos
Job Field: Risk mgt/Internal audit/Compliance
Job Profile
The Risk and Compliance Manager will be responsible for Supervising and supporting portfolio performance monitoring, Credit cycle process reporting
Portfolio Growth, Account maintenance and Recovery strategies, Credit policy implementation, IT Risk supervision, Audit and Compliance and Risk management tools implementation.

Job Responsibility

. Portfolio performance tracking and analysis:
• To monitor and evaluate performance indicators of the portfolio and study the trends for business growth, product acceptance, product cycle stage, and risk levels.
• To review the credit portfolio and propose appropriate corrective measures are initiated so as to ensure that overall business plan objectives are met and advise management through timely reports.
Credit Cycle process reporting
• To Conduct on-going review and analysis of the credit portfolio to determine delinquency patterns and recommend appropriate action
• To visit periodically the branches to evaluate and update the Risk Maps. and Produce the necessary report.
• To review the various stages of credit administration processes at appropriate times to identify superfluous activities and recommend efficient options.
Portfolio Growth, Account maintenance and Recovery strategies definition
• To participate in the generation of Management strategies, based on risk and profitability models, with the purpose of optimizing account growth, customer acquisition, and portfolio profitability.
• To support the business in the identification of Operational and Market related risks, generating the adequate documentation and control tools where applicable.
• To improve the effectiveness of the collections and recovery processes through proper segmentation and transactional analysis tools.
Credit policy implementation
• To collaborate in the development of policy and process guidelines for new products.
• To review the compliance of the norms related to risk management that are issued by the banking regulators.
• To prepare the operational plan to grant the adequate execution of the methodology approved for integral risk management.
IT Risk
• Identify potential risks and develop procedures that staff must follow to reduce or manage those risks.
• Play an active role in creating and implementing policies that are designed to demonstrate compliance with industry regulations.
Audit and Compliance
• Ensure overall coordination of audit and compliance activities at the head office and branches.


Qualification and experiences
Bachelor's degree in finance, or a related field; Master's degree in a finance-related field preferred
Significant previous experience in the microfinance industry in the risk management function for a minimum of 5 years.
Microfinance certification.
Risk management certification
Excellent computer skills; experience in financial software, Microsoft Office Suite
Great analytical skills and attention to details.
Excellent written and verbal communication skills
Job position : Credit officer ( REF:CO/LA for Lagos CO/OG for Ogun)
Job Type: Full time
Qualification: BA/HND
Experience: 1 year
Location: Lagos /Ogun
Job Field: Sales/ Customer service
Job profile.
Credit Officer responsibilities include preparing loan applications, evaluating clients' financial information and calculating risk ratios. To be successful in this role, you should have a good understanding of lending procedures and customer service experience.The credit officer will help our clients acquire loans in a timely manner, while ensuring compliance with the law.
Job Responsibilities
Sourcing and registration of clients
Review loan requests
Assess clients' financial status
Evaluate creditworthiness and risks
Contact clients to gather financial data and documentation
Analyze risks and approve or reject loan requests
Calculate financial ratios (e.g. credit scores and interest rates)
Set up payment plans
Maintain updated records of loan applications
Follow up with clients about loan renewals
Monitor progress of existing loans.
Managing of PAR
Qualification & Experiences
BA / HND in Social Sciences, Business, Banking, Finance, Marketing or any other numeric course.
Minimum of 1 year experience as a credit officer in a Microfinance bank.
Required Knowledge:
Hands-on experience with lending procedures and products
Good Knowledge of debt and recovery management
Good knowledge of Credit administration.
Interpersonal Skills
Good Understanding of banks business operations in microfinance.