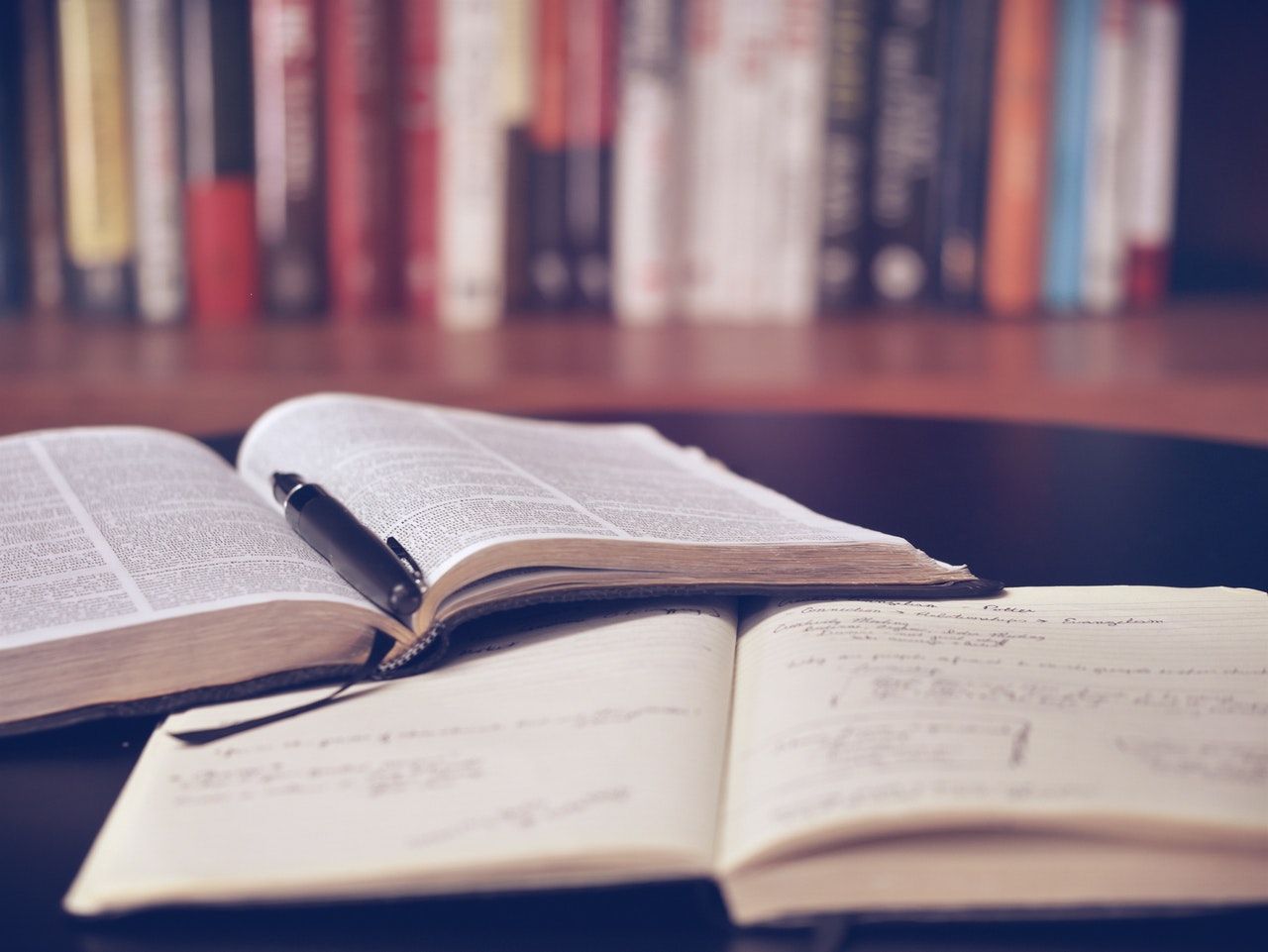 SEPTEMBER OPEN TRAINING COURSES
| | | | |
| --- | --- | --- | --- |
| COURSE TITLE | COURSE DATE | COURSE FEE | COURSE DURATION |
| Managing multiple task, priorities and deadlines | 5th-6th   Sept | N 85,000.00 | 2 days |
| Managing the training functions | 12th-13th Sept | N 85,000.00 | 2 days |
| Loan documentations and legal issues in lending | 18th-19th  Sept | N 85,000.00 | 2 days |
| Enterprise risk management | 25th-27th  Sept. | N 100,000.00 | 3 days |
MANAGING MULTIPLE TASK, PRIORITIES AND DEADLINES (5th-6th Sept)
PREMISE
The level of competition in today's business environment requires a focus on practices that assist in management of personal and work group tasks, priorities and projects.
All types of organizations need to find more productive means to offer their products and/or services, so goals are established and task assigned to better meet customer and stakeholder needs.
A focus on the use of productive practices allows for effective and efficient management of project work, establishing priorities and meeting deadlines which is an important part of customer satisfaction and retention.
TARGET PARTICIPANTS
Middle Level Managers, supervisors, admin managers ,personal assistants etc.
COURSE OBJECTIVES
Set S.M.A.R.T. goals and Prioritize effectively
Categorize tasks using the Urgent/Important Matrix
Gain lasting skills to tackle procrastination
Handle high pressure and crisis situations with ease
Learn to organize the workspace for efficiency and productivity
Master when and how to delegate for maximum productivity
Set daily rituals for better productivity
Gain insightful skills to better manage meetings and keep them on track
Discover alternatives to in-person meetings
COURSE CONTENT
Introduction to Work Task Concepts
Importance of Planning in Management of Task
Setting of Priorities and Deadlines in our Time Management
Skills required to deal with people in our work assignments
Time and Task Management Tools
Characteristics of Proper Communication
Techniques for communicating success in tasks
Managing effective meetings
Managing task to implement change
Methods to deal with human change patterns
Dealing with people who struggle with change
Developing a personal plan to becoming more effective with Self-Management
Utilizing Disc
Elements of Disc and It's effectiveness
Taking Action
COURSE DURATION: 2 Days
MANAGING THE TRAINING FUNCTION   (12th-13th Sept)
PREMISE
This program will help to provide HR professionals with the necessary techniques to address employee training and development needs in alignment with the overall strategic goals of the organization. The accountability for training must be recognized and implemented in order to achieve the desired results. The ability to ensure that the training function is correctly structured and positioned for maximum benefit is the major advantage of this training. The goal is to ensure that each participant learns an approach to create the most effective training department possible.
KEY LEARNING OUTCOMES
At the end of this training participants would
Understand the role of the training function and align it with all HRD functions.
Formulate training objectives in relation to the organization's business strategy.
Use competency models in defining training.
Determine training versus non-training needs.
Transfer the training plan into operational reality.
Calculate the training ROI.
Implement the talent management principles.
COURSE CONTENT
HRD and the Organization
Planning for the Training Functions
Assessment
Design
Development
Implementation
Evaluation:
Talent Management:
Career development.
Employee development programs.
Challenges in talent management
TARGET PARTICIPANTS: Training Administrators, Program Managers, HR executives, Staff in the training Dept.
COURSE DURATION: 2 Days
LOAN DOCUMENTATION AND LEGAL ISSUES IN LENDING  (18th-19th)
PREMISE
The course will enable participants understand the fundamentals of the law of contract in a lending relationship. Loans and Advances constitute the single largest asset in bank Balance Sheet, and is the most important earning asset in the portfolio. It is therefore imperative for banks to take every precaution to ensure that their position is adequately secured.
KEY LEARNING OBJECTIVES
By attending this training course the delegates will be able to:
Understand the characteristics and usefulness of each security type;
Get acquainted with the flow of the loan documentation process
Appreciate the necessity for loan documentation and perfection of security and aware of the processes involved in perfecting each security type
Become familiar with the process and pre-requisite of security realization
Achieve improvement in loan quality
Appreciate the focus of banking legislation as it bears on the professionalism of bankers
TARGET PARTICIPANTS
Credit and marketing, loan/credit administration, loan Review/ Recovery and all those involved with loans and security documentation. Internal Control Personnel will enhance their capabilities for prompt detection of infractions
COURSE CONTENT
Module One
The Credit management process
The role of the loan documentation
Security perfection
The fundamentals of the law of contract
The offer letter
Drawing up effective contracts
Module Two
Review and analysis of credit type and relevant securities
Mortgages, Charges (fixed and floating)
Equipment Leasing, Trust Deeds, loan agreement, lien, Pledge, Set off, gurantees and indemnities (including performance and standby letters of credit), Bill of sale, Warehouse financing, Subordination agreement, Hypothecation e.t.c
Enforcement of securities
Module Three
Realization
Bankruptcy and winding up
Special documentation for bankruptcy and winding up
Credit administration
Loan documentation
Module Four
Statutory considerations in bank lending; (Banks and Other Financial Institutions Act (BOFIA)
Failed Bank Act and lessons there from
Impact of government policy/legislation on Documentation
COURSE DURATION: 2 Days
ENTERPRISE RISK MANAGEMENT
PREMISE
Risk management is an increasingly important business driver and stakeholders have become much more concerned about risk. Risk may be a driver of strategic decisions, it may be a cause of uncertainty in the organization or it may simply be embedded in the activities of the organization. An enterprise-wide approach to risk management enables an organization to consider the potential impact of all types of risks on all processes, activities, stakeholders, products and services. Implementing a comprehensive approach will result in an organization benefiting from what is often referred to as the 'upside of risk'.
COURSE OUTCOMES
At the end of the training programme, the participants will be able to:
·         Identify the roles and responsibilities within an organization to implement enterprise risk management as an enterprise-wide function.
·         Identify the internal audit activity's role in enterprise risk management.
·         Understand how to implement an enterprise risk management program in an organization.
·         Learn how to identify, measure, monitor and report business risks as they come across them in their day-to-day activities
·         Understand the key sub risk areas of Credit, Operational, Market, Regulatory Compliance, Liquidity, Reputational etc risks.
·         Understand and learn how to manage the relationship between risk management and other stakeholders including strategic business units, vendors, regulators, shareholders, senior management , board etc
·         Understand how to monitor and evaluate an enterprise risk management program for improvement.
·         Establish ERM within the firm's strategic plan
TARGET PARTICIPANTS
·         Branch Managers
·         Line Managers
·         Risk Managers
·         Risk Analyst
·         Auditors
·         Accountants
·         IT personnel
COURSE CONTENT
The Nature of Risks and Risk-based Regulations of Banks
Market Risk, Internal model Approach and Management
Treasury Risk Management and Regulation
Credit Risk and Operational Risk Management and Regulation
The Mechanics and Parameters of IRB Approaches
Operational Risk, Management and Regulation
Supervision and Regulation
COURSE DURATION: 3 Days