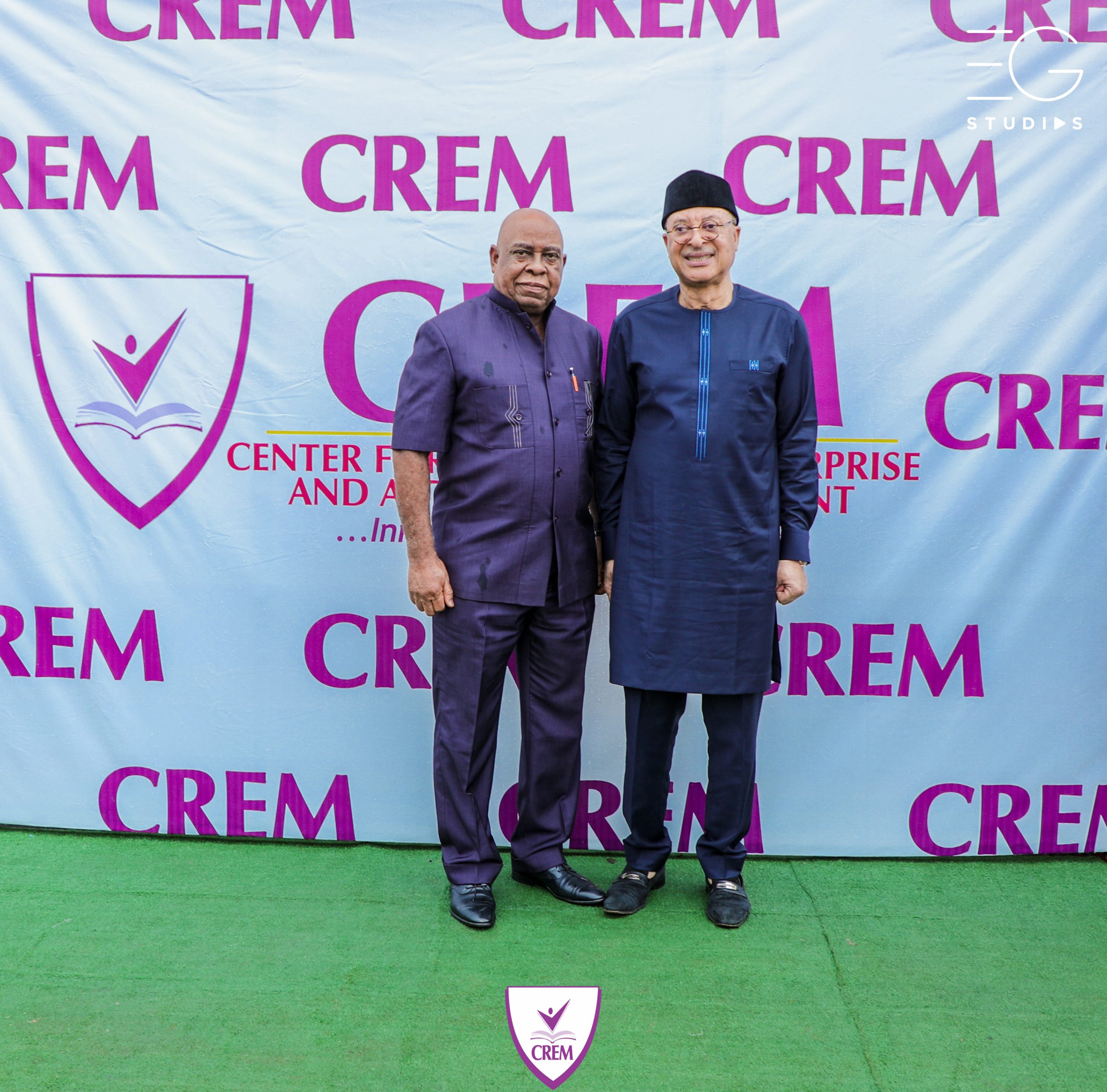 Recently, the Centre for Research in Enterprise and Action in Management (CREM) re-launched its brand and repositioned to serve its numerous customers better and more efficiently. The event which took place on Monday 12th September 2022 at CREM's office in Lagos had industry and management experts in attendance notably Prof Pat Utomi, the Special Guest of honour who spoke on the theme; ''Promoting Research, Learning and Innovation as key drivers to Economic Growth''
Speaking at the event, he stressed the importance of research and innovation for businesses as sine qua non for competitiveness. Speaking on the theme of the event, the Prof further laid credence to the role of research and innovation when he cited instances of how top companies in Nigeria and around the globe had taken advantage of innovative solutions to sustain business leadership.
As innovation continues to change business methodologies, it becomes imperative for businesses to continue to find better ways of improving performance by providing innovative solutions and trend in the blue ocean to remain sustainable, CREM therefore is fully positioned to deliver its key offerings in the areas of Research & Development, Learning & Development, Consulting, Entrepreneurship Solutions and Outsourcing.
Speaking at the re-launch event, the Chairman of CREM Nigeria, Dr. Godwin Nwabunka, said that the organization was established to drive research-based analysis and learning for human capacity building and innovation.
He emphasized that private businesses must embrace research if they want to discover new ways of developing products and services, rather than focusing on seeking funds. In his words, "the chairman remarked that organizations through appropriate research could help generate useful information, and evidence based-data which would help them make informed decisions.
In other words, the chairman stated that without research, organizations will not be able to identify and possibly position themselves in an evolving business world. He opined that at the heart of every disruption lies innovation and technology.
Furthermore, the Chief Operating Officer of CREM, Mr. Clifford Onyeike demonstrated in his presentation how organizations can leverage the blue ocean strategy framework for low cost and differentiation. He stated that CREM is handy to work with organizations in discovering uncontested areas in their businesses.
During the event, a tour of the facility was conducted around the Center for Research in Enterprise and Action in Management (CREM) which showcased the ultra-modern learning, research, and innovation facilities within the complex to make learning worthwhile.