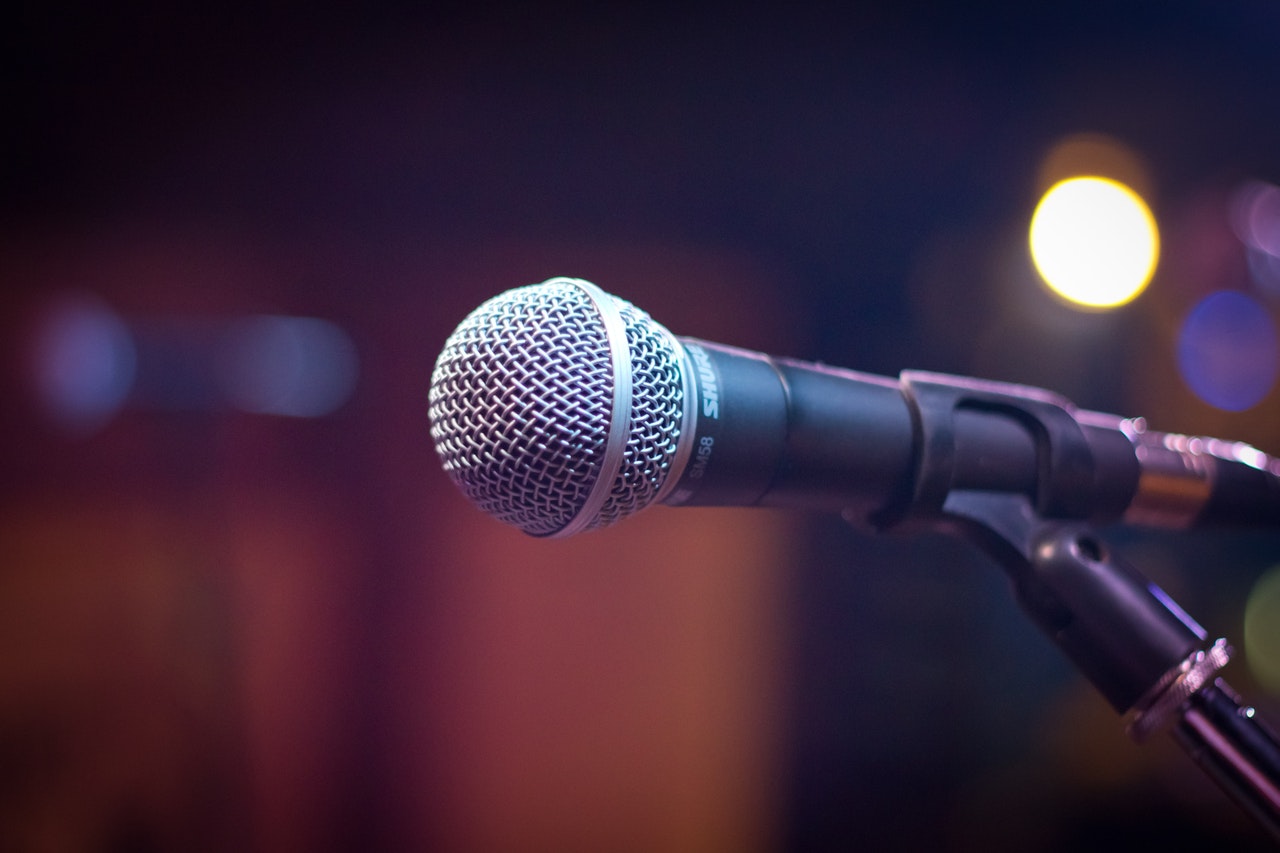 COMMUNIQUE ISSUED AT THE END OF A BUSINESS FORUM ORGANIZED BY THE CENTRE FOR RESEARCH IN ENTERPRISE AND ACTION IN MANAGEMENT (CREM) ON THURSDAY AUGUST 30TH, 2018 AT THE CENTRE'S HEADQUARTERS IN EJIGBO, LAGOS.
THEME: SME FUNDING IN NIGERIA: THE JOURNEY SO FAR
A one-day Business Forum was organized by the Centre for Research in Enterprise and Action in Management (CREM) held at No 3 Tina Chris Street, Ejigbo, Lagos on the 30th of August, 2018. The participants were made up of SME practitioners, MFB and MFI practitioners, government regulatory and funding agencies, entrepreneurs, experts in MSMEs, academics, traders and the media. The following people and organizations presented papers and were also discussants at the event.
Johnson Egwakhe of Babcock Centre for Executive Development
Sola Dawodu of Small and Medium Enterprise Development Agency of Nigeria (SMEDAN)
Joseph Nnanna of Development bank of Nigeria (DBN)
Philip Akiode of Kunle Akiode & Partners
Ayo Adegboye of BCX
Azuka E. Okofu of bank of Industries
Adesoji Tayo of Grooming Centre
Courage Isibor of Pentagon Group
Stanley Okpaleke of Technology Distribution Group
Deji Agboade of BPI Consulting
Nwakanma Kentebe of Scuup Company
Chimnonso Azazi of Posh Potties.
Some notable guests from the government and private sectors include:
Sir Jude Idimogu, Chairman, Commerce & Industry, Lagos State House of Assembly
Hon Monsuru Bello Obe, Executive Chairman, Ejigbo Local Council Development Area
Funso Alabi, Lagos State Employment Trust Fund
Humphrey Akanazu, Rome Business School
Diana Rus, Oxford Business Group
The Chairman of CREM, the organizers of the Business Forum informed the participants that the Centre was set up by Grooming Centre six months ago to enhance research, learning and development. It also helps in facilitating access to funding, consultancy services and human capital development for MSMEs and other start-ups within and outside Nigeria ecosystems in order to reduce the poverty level in line with the vision and mission of her promoter.
For purposes of definitional clarity three business sizes and their characteristics that fall within the purview of the forum's focus were identified viz
Micro enterprises Less than 10 (Less than N5m)
Small enterprises 10-49 (5m–less than N50m)
Medium enterprises 50-199 (50m-less than N500m)
Participants appreciated the various presentations and discussions and at the end made the following observations:
That MSMEs make up half of Nigeria's GDP and employ 80% of the population
That in countries at same levels of development with Nigeria, SMEs contribute a much higher proportion to GDP than currently observed in Nigeria.
That compared to other emerging markets, Nigeria has historically shown lack of commitment to building a strong SME sector;
That other economies have shown consistent commitment to the development of SMEs through access to finance and financial incentives, basic and technological infrastructure, adequate legal and regulatory framework and a commitment to building domestic expertise and knowledge.
That Small and Medium Enterprises (SMEs) are critical to the development of any economy as they possess great potentials for employment generation, improvement of local technology, output diversification, development of indigenous entrepreneurship and forward integration with large-scale industries. In Nigeria, there has been gross under performance of the SMEs sub-sector and this has undermined its contribution to economic growth and development
That the key issues affecting the SMEs in the country can be grouped into four namely: unfriendly business environment, poor funding, low managerial skills and lack of access to modern technology (FSS 2020 SME Sector Report, 2007).
That the overall goal of these two initiatives are to increase output, generate employment, diversify the revenue base, increase foreign exchange earnings and provide inputs for the industrial sector on a sustainable basis.
That SMEs face the following financial challenges:
Inconsistent Policies on part of Government.
Inflation rate in the money market.
Collateral issues.
Lack of bankable business plan
Lack of record keeping
Ingenuity of ideas/lack of sincerity on part of entrepreneurs.
High profile debts management in financial institutions.
Insufficient funding windows for SMEs.
Provision of shorter tenor and inadequate funding from existing DFIs and interventions
That SMEs can source for funding for their businesses through:

Personal savings (working for other, pledging your assets)
Family and friends
Debt financing or loans (including overdrafts).
Equity financing
Supplier Credit especially where there are vertical linkages between Large Enterprises and SMEs.
Leasing/Hire Purchase
Franchising
Partnership arrangement

That SMEs can seek for funds through non-government organizations such as:

Micro Finance Banks
Venture capital (little known in Nigeria)
Commercial banks
Donor/International Funds (Donor funds operate through NGOs)
International Organization for Migration (IOM)
Tony Elumelu Foundation.
She Leads Africa
Africa's Young Entrepreneurs Empowerment of Nigeria (AYEEN)
Diamond Bank BET Competition
Other grants from local and International windows.

That SMEs can also source for funds through government agencies such as:

Central Bank of Nigeria (N220b MSME Development Fund)
Bank of Industry
Bank of Agriculture (especially for Cooperatives)
Specialised programmes, e.g. You-Win! ITF etc.
National Directorate of Employment (NDE) for micro-enterprises
N-Power
BIG Portal
Development Bank of Nigeria.

That SMEs are funded for the following reasons:
GDP Growth
Job Creation
Poverty Alleviation
Financial Inclusion
Economic Diversification
That regulators, funders, practitioners have the following roles to play in helping the growth of SMEs in Nigeria:

To be at the forefront of advocating for the development of SMEs in the country.
Initiating programs to cushion the effect of funding in the sector.
Advocating for legislations that would promote the development of the sector
Supporting programmes, conferences, workshops and training programmes to promote SMEs in the country.
Organizing Entrepreneurship Development Trainings
Developing bankable business plans.
MSME Nationwide Clinic Project
Computerization Empowerment Scheme.

That SME Funders also encounter risk management and operational risks. Risk is involved when onboarding PFIs – MFBs are highly fragmented and a lot of resources are being deployed to conduct due diligence. A lot of the MFBs have high Non-performing loans and as a result, don't meet the bank's eligibility criteria. Good banks have low risk appetite for MSME lending and this may slow down uptake of lenders' funds. Operational challenges are experienced when the public do not understand the funders' business model and were not adequately informed. Others include when pricing expectations of end borrowers are not market-oriented as well as influencing PFIs on rate moderation, geographical and gender spread.
That multiple taxation affects the growth of SMEs in the country. There is need to see how this can be ameliorated.
That Lagos State Development Trust Fund are open to giving loans to everyone that falls into its approved categories. To have access this loan one must log to its portal anytime from September 2018, but must have LASSRA, tax payment receipts and BVN to be eligible for such loan.
That SMEs must always understand that:

They must master the five canons of lending: Capacity, Collateral, Character, Capital, and Cash flow.
Their belief in the cause must overcome the fear of asking.
That the enterprise must be mission driven
That the purpose of fundraising is to build relationships.
That success is in the asking.
That fundraising is a volume business.
That they must have a group of people who help to raise money
That they are not begging for loans.
That their passion must show.

That SME's default in paying back given loans brings about trust issues. The banks expect that the SME's should always communicate to them immediately there are issues arising from demolition of their shops by government and other similar factors that affect their business and pay back of loans in order to build trust.
That the future is bright in the areas of crowd funding and supply chain especially in developing research ideas and total inclusiveness of entrepreneurs in the country. There should be encouragement from both the government and private sector sectors.
That Market Money loan from Bank of Industry is not free. It's a loan that can be accessed using your USSD and BVN. Any sector be it manufacturing, entertainment, laundry etc. can be funded by market money. Trainings are organized for this.
In conclusion, the participants thanked the organizers and encouraged them to hold the programme more often so that the sector, the funders, government and all stakeholders can continue to benefit. They also advised all the stakeholders to continue to abide by the outcome of the recommendations made by participants in order to sustain the growth and development SMEs in Nigeria. The Dean of CREM, the organizers of the programme, Dr. Noel Ihebuzor expressed his appreciation to all participants and promised that CREM will sustain the engagement between the stakeholders and SME practitioners through quarterly business forum as her contribution towards the growth of the sector.